How do I change the email address on my Profile?
Here are the steps to change your email address login:
1. After logging in, click on the "Profile Icon" in the top right hand corner.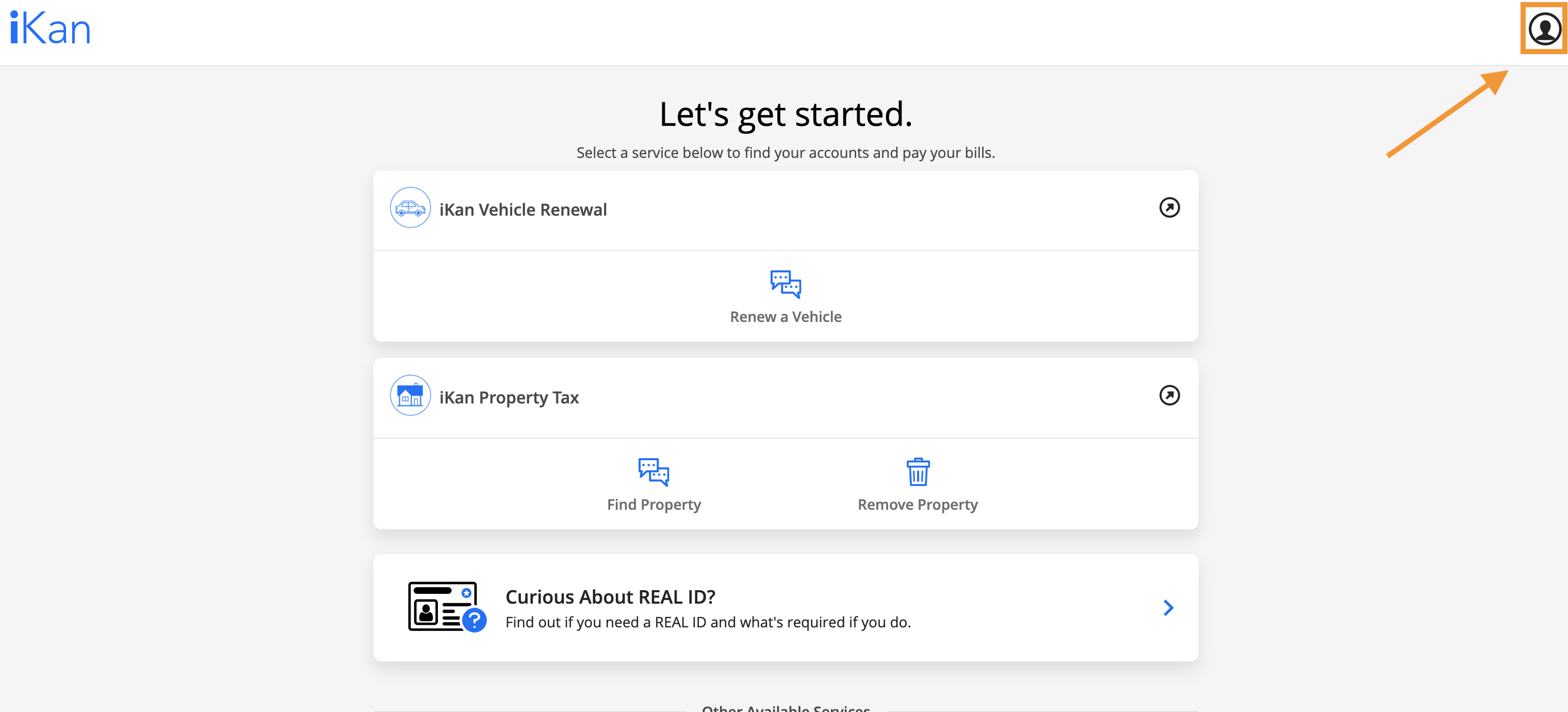 2. Under PayIt Login Information click on "Change" next to Email Address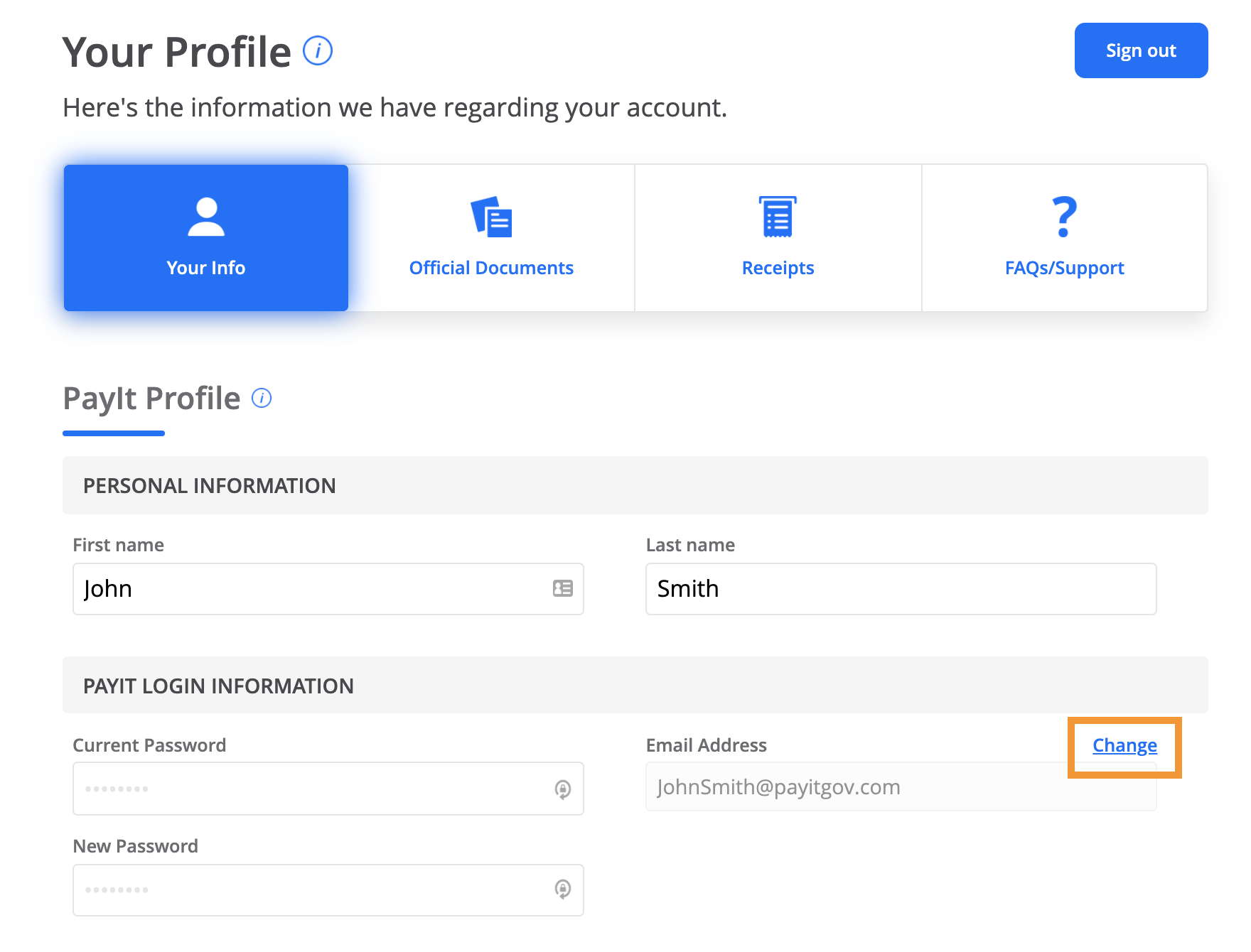 3. Enter in your new Email Address twice.

4. Click on "Save Changes".

5. You will receive an email confirmation at your new email address.