iKan users can use platform to request Birth, Death, Marriage and Divorce certificates. Follow the directions below to submit a Kansas Vital Records request using the iKan mobile app:
Note: Vital Record requests must be made using the mobile app; the iKan website does not offer this functionality.
1. To begin, download the iKan mobile app for IOS (Apple) or Android using your smartphone or tablet.
2. Tap Get Started, and then create an account with your email address, or log in with your Apple, Google, or Facebook account (see Create an iKan profile).
3. Select iKan Vital Records, and choose Order a Certificate.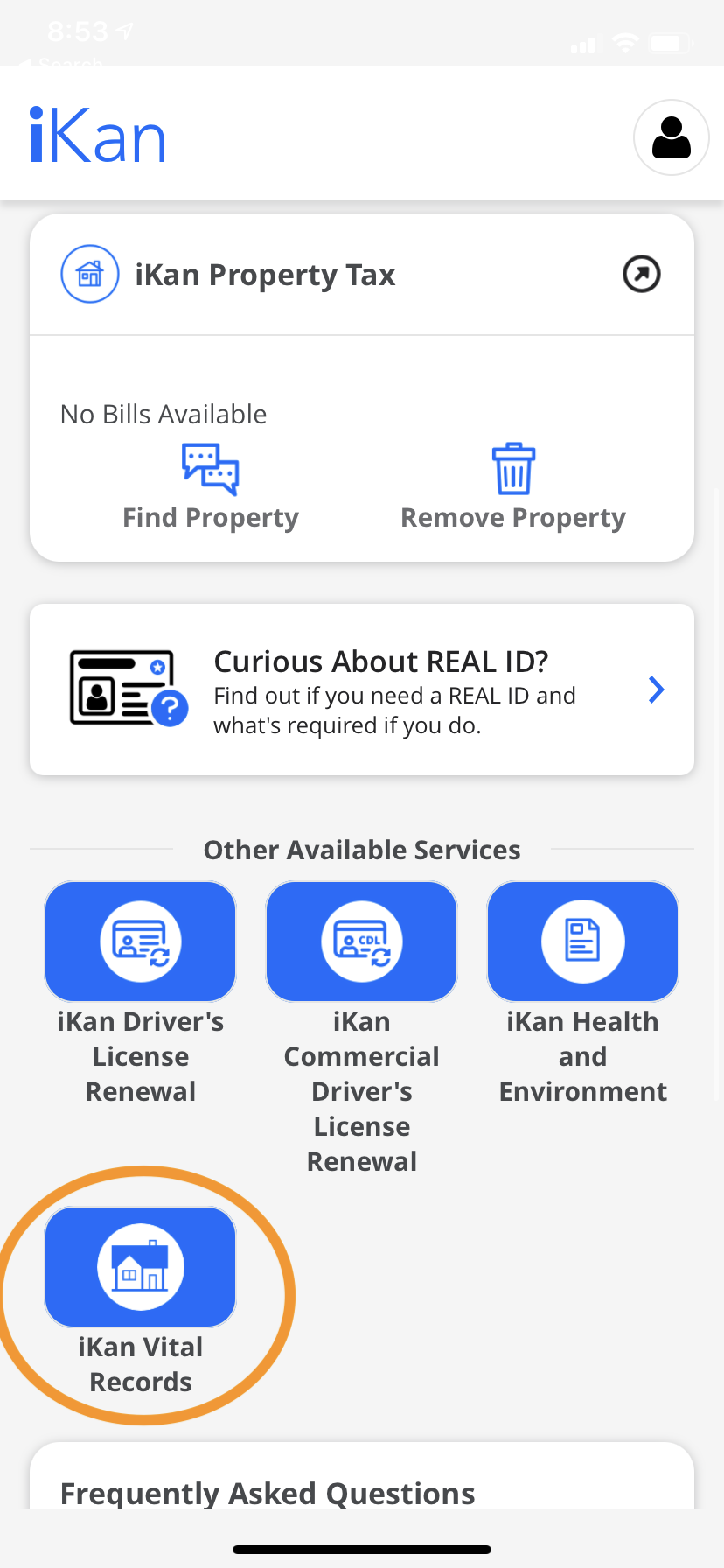 4. Next, select the type of certificate you want to order: Birth Certificate, Death Certificate, and denote who you are ordering for (yourself, an immediate family member, or someone else.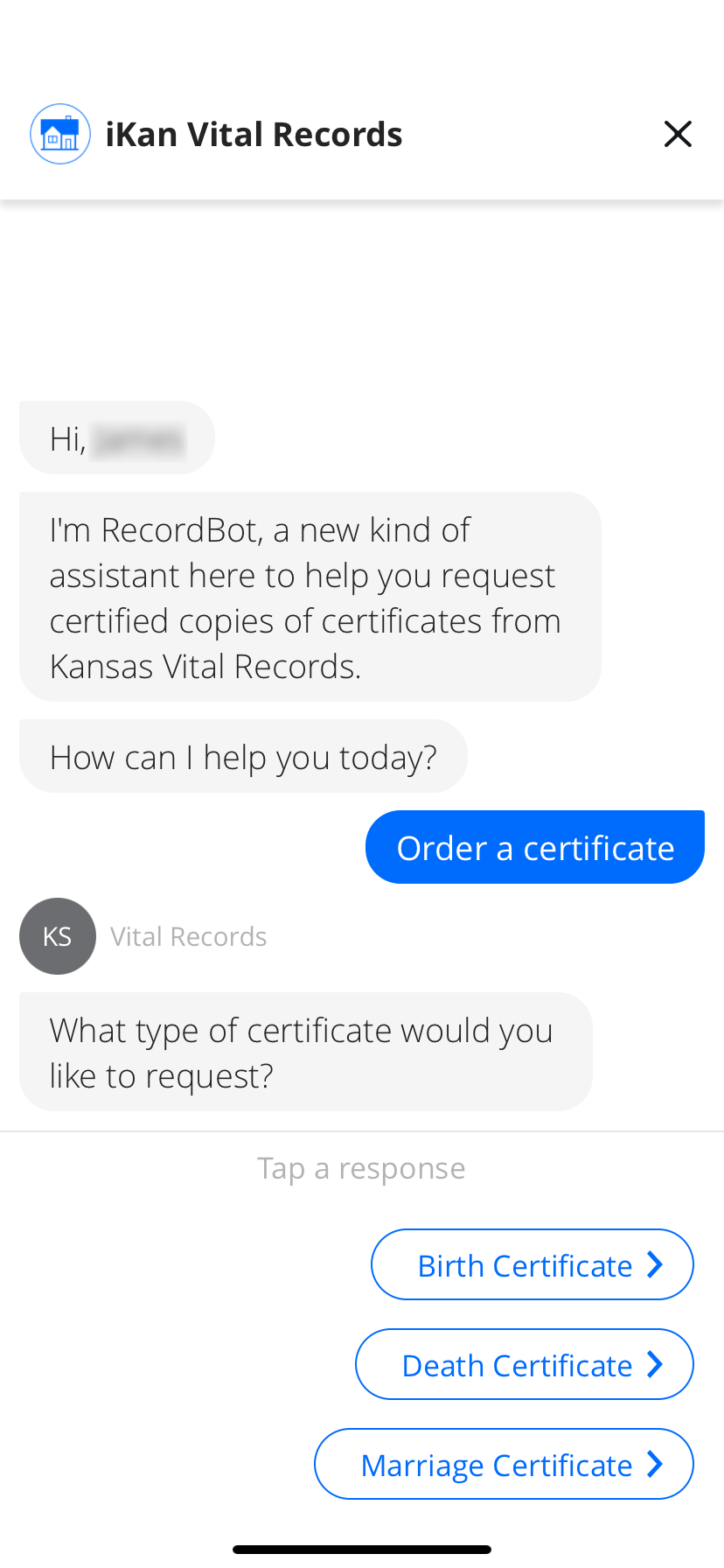 5. Next, you will be prompted to enter the date and city in which the event took plate. Click on Event Date and City to complete each form and then tap Submit.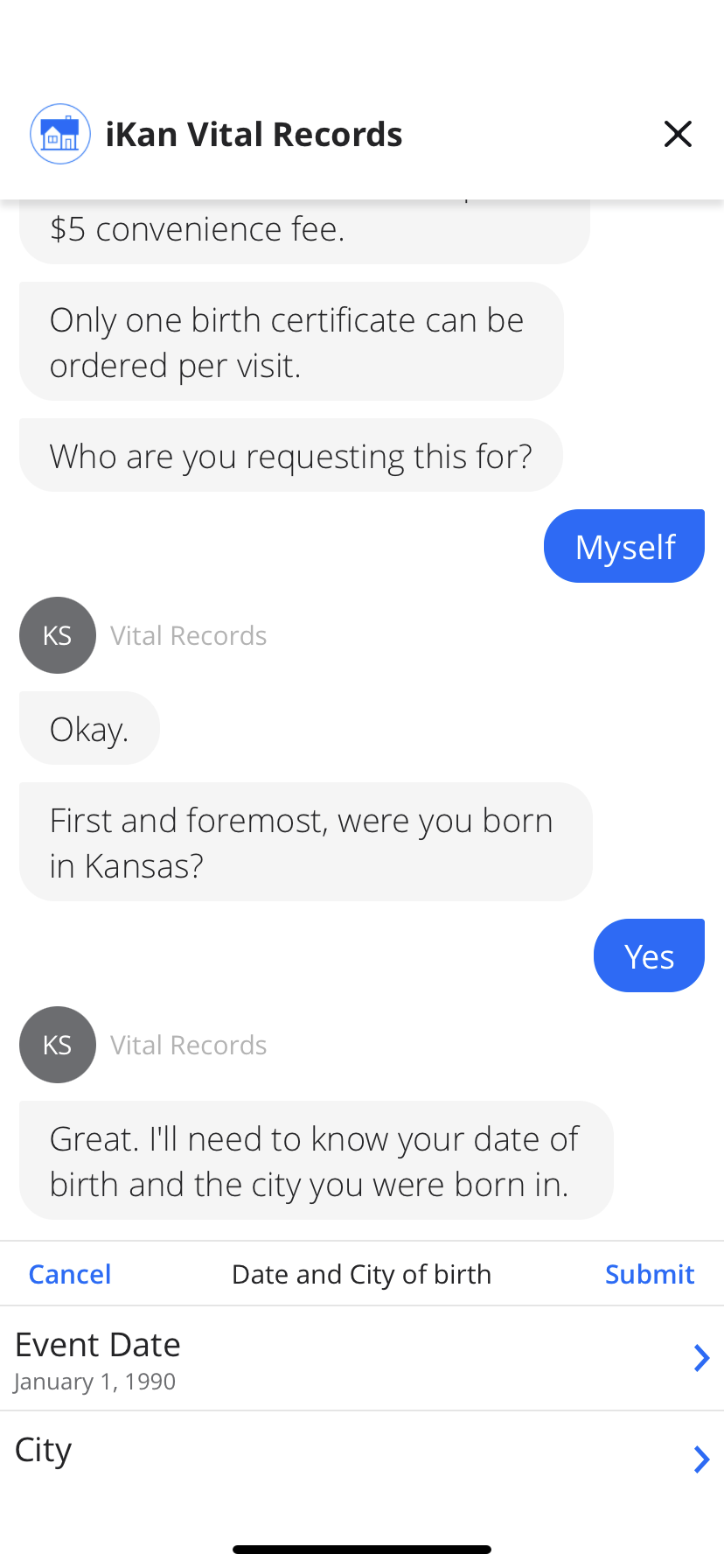 6. After entering this information, you will be prompted to answer different questions based on the type of certificate you are requesting.
7. Lastly, you will need to add a payment method, as well as a shipping address (unless you chose the Will Call option). Choose Add Credit/Debit card or Link Bank Account, fill out the necessary information and then tap Submit.
8. After adding a payment method, click the blue Pay $--.-- button to submit your request. A receipt will be emailed to you and will also added to your profile (see Where can I find my receipt?).
Note:
The Will Call pickup location is at the KDHE Office of Vital Statistics in Topeka: Suite 120, Curtis State Office Building, 1000 SW Jackson, Topeka, Kansas, 66612-2221.

If you select this option, you will receive an email when your order is ready.

If you select the Standard Mail delivery, your order will be delivered via USPS within 7-10 days of the record being shipped.